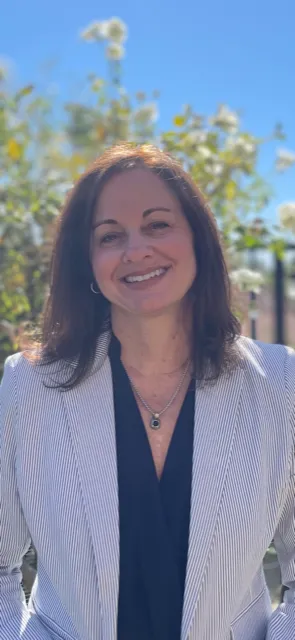 Thank you for inquiring about my educational and professional experience. I received my Bachelors Degree in Social Ecology with a Specialization in Psychology and Human Behavior from the University of California, Irvine. I then went on to obtain my Masters Degree in Clinical and Community Psychology from the California State University, Fullerton. I am a licensed Marriage and Family Therapist (LMFT) in the state of California. I obtained my license in 1995. I have been in private practice for over 25 years helping adults and their families.

I started my career in 1992 working with children and adolescents and their families. I worked in four different adolescent group homes around Orange County for both girls and boys. I have worked extensively with clients from Orange County Social Services and provided therapy to clients for years who were involved with family court in Orange County. I have completed the training and background in being a child custody evaluator. I have provided services through Orange County Victims of Crime, domestic violence and child abuse cases, through the Orange County court system. I have also worked at the UCI Medical Center where I provided therapy and school based counseling for adolescents who were in a 34 bed residential treatment facility for emotional and behavioral disturbances.
I have worked as Clinical Director at a non-drug preferred clinic for ADD/ADHD utilizing neurofeedback and biofeedback. I performed evaluations on children and adults with ADD/ADHD, learning disabilities and stress related disorders. As Clinical Director, I trained and provided clinical supervision to interns who were becoming licensed clinicians in both an individual and group setting.
For the past 20 years, I have provided weekly group therapy sessions for solely attorneys who are struggling with alcohol and substance abuse or depression and anxiety. Many of these professionals are in high stress careers and are seeking counseling for stress management and life/work balance help. I've been providing these group services for the last 20 years in conjunction with the California State Bar and it is a large part of my practice.

I am an interactive, solution-focused therapist. My therapeutic approach is to provide support and practical feedback to help my clients effectively address personal life challenges. I integrate cognitive behavioral methodologies and techniques to offer a highly personalized approach tailored to each client. With compassion, understanding, and humor, I work with each individual to help them build on their strengths and attain the personal growth they are committed to accomplishing.
I am originally from New Jersey, however, I have been a Southern California resident for over 40 years. I reside in Laguna Niguel, California, and I have twin daughters who are in college. I am an active person and my hobbies include hiking, golfing, jet skiing, and real estate development.

License
Marriage and Family Therapist LMFT #32855

Professional Memberships
California Association of Marriage and Family Therapists
Orange County Association of Marriage and Family Therapists